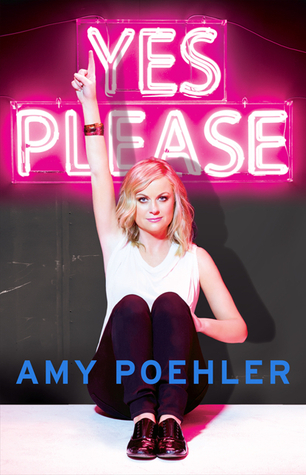 Yes Please

, by Amy Poehler
Reading
Yes Please
is like sitting down with your wackiest, most honest friend, the one who tells you everything, warts and all.
I'd recommend this book to fans of comedy, SNL, Parks and Recreation, or Poehler's movies…others might find it less interesting.
I enjoyed reading Poehler's stories of her childhood (she was deeply cherished and told she could do anything, not a surprise when you see her optimism and cheerful spirit). She discusses her early career in comedy and how she made her big break onto SNL. She also talks of motherhood and being a professional woman, albeit a celebrity one. She speaks fondly of her friends, colleagues, and ex-husband Will Arnett…and warmly tells stories of making and tearfully ending Parks and Rec.
And she confessed one of her shameful secrets…being part of a SNL sketch that made fun of a disabled child, and trying to make amends after she learned what she had done. Honest to a fault though, she waited awhile after being called on the situation before she could ask apologize and ask for forgiveness.
I love Poehler's brand of feminism: being unabashedly proud to be female; upbeat, optimistic, and fun; and embracing male allies, but not taking any shit, which she continues to espouse in her Amy Poehler's Smart Girls videos and Facebook page. And best of all, like me, she cherishes her women friends, as important to our souls and spirits as food and water are to our bodies. She lives out this philosophy in her work (Leslie Knope's Galentine's Day and adoration of her best friend) and in her life (as she writes about one of her main collaborators, Tina Fey).
So if this sounds appealing to you, sit down with your imaginary best friend Amy for some funny, poignant, and touching tales.