The Fault in Our Stars, by John Green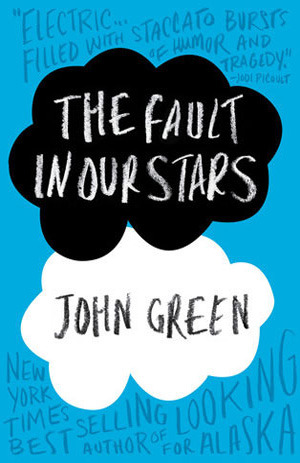 It seems that people either love this book (some obsessively) or hate it (calling it cancer porn), judging from the Goodreads reviews. I am one of the lovers, and I'm looking forward to seeing the movie and crying my eyes out.
Here's a fascinating example of serendipity: just as I started to write this review, I was multitasking in my binge-watching of "Orange Is the New Black." And what do I see? One of the characters is reading
The Fault in Our Stars
and tries to pass it along to a woman with cancer:
So this book is about two teenagers with cancer. It's a love story. Hazel and Gus are keenly intelligent, down to earth, bookish, and unconcerned with what other people think of them. They have strong family connections, and they fall in love over a book. What's not to love? No spoilers here, but be warned: it's unflinchingly, heartbreakingly sad. It's also raw and honest about cancer.