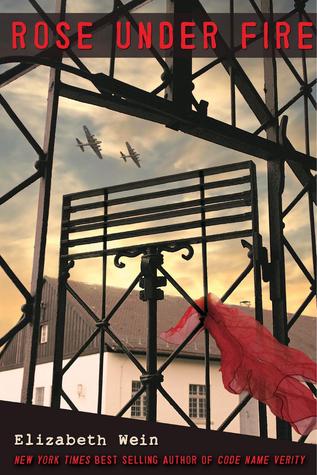 Rose Under Fire

, by Elizabeth Wein
By the author of my #1 favorite last year
Code Name Verity
,
Rose Under Fire
is another novel set in World War II illustrating soul-deep friendships among women. One of the main characters in
Code Name Verity
appears in Rose Under Fire, but as more of a minor character.
Rose is an American ATA pilot and poet who gets captured by the Nazis and deposited in Ravensbruck, where she befriends Russian, French, and Polish women. She is especially drawn to the "Rabbits," the Polish women who were the subjects of the Nazis' horrific medical experiments.
It's the kind of book that makes you wonder what you would do if you were in similar, horrifying circumstances.
This book focuses more on the Christians and political prisoners in the concentration camps and not as much on the genocide of the Jews...a story that is not as likely to be told.
I didn't love it as much as
Code Name Verity
, but that book set a high bar...and like that other book, I stayed up into the wee hours to finish it. That is truly the sign of an excellent book!