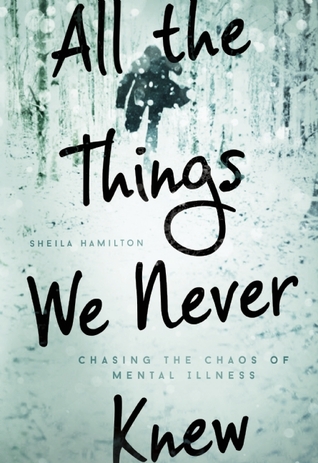 All the Things We Never Knew, by Sheila Hamilton
I loved this heart-breaking and beautiful book, which is part memoir, part educational. Local Portland author, journalist, and radio DJ Sheila Hamilton tells the sad and difficult story of her former husband, who suffered from bipolar disease. She alternates telling this story with extremely helpful, well-researched information about bipolar disease.
I learned a great deal from this book--about bipolar disease, suicide, depression, and mental illness, and we had a great discussion at our book group. I highly recommend it!