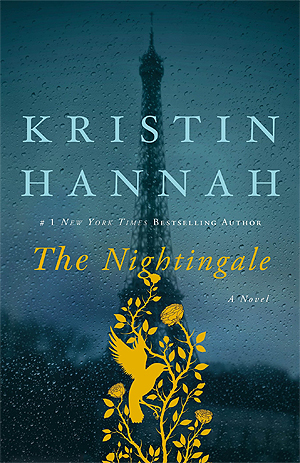 The Nightingale, by Kristin Hannah
We joke in my book group about not reading too many World War II books each year, but it's easy to see why authors are drawn to the subject. And I'm always up for a new spin on that important part of our history.
The Nightingale
is a good example of that.
It's a beautiful story of two sisters' lives in Nazi-occupied France: Viane and Isabel. Neither of them are universally likable; in fact, I disliked Viane actively in the beginning. Both of them make critical choices for their survival. I particularly enjoyed the stories of the Nightingale ferrying people over the mountains into safety, although I also found them a bit implausible.
It's the kind of novel that makes you question what you would do, if you found yourself in a similar situation. Overall, a highly satisfying, lovely story with a surprise twist at the end.