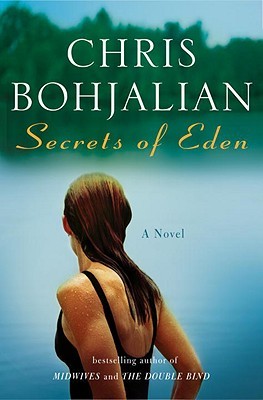 Secrets of Eden, by Chris Bohjalian
I'm a big Bohjalian fan, reading everything he writes but I'm a bit behind at the moment! I love authors who make me ponder ethical questions and have complicated storylines and characters. Bohjalian doesn't usually disappoint.
This book has a lower rating on Goodreads than most of his others, but I own it so I thought I'd better read it!
The first page captured my attention immediately...about the whiny members of the protagonist's congregation. In Pastor Stephen Drew's congregation in Vermont, he baptizes Alice Hayward, a woman who's in an abusive relationship. And later that day, she is killed by her husband in a murder-suicide. Or so we think.
This book is told through several different perspectives...the pastor's, the attorney on the case, a random angel author (Heather Laurent), and Alice's surviving daughter, Katie. Heather brings another perspective to Stephen Drew, but at times it was hard to see why she was part of the story. Stephen Drew was a difficult character to understand or like, and I thought he could've been drawn with more detail. What made him tick? Why did he not seem to have any morals?
I didn't see the ending coming, but that's not surprising for me (I don't tend to try to guess how things will turn out). I thought this was a good book overall, but not my favorite of Chris Bohjalian's.