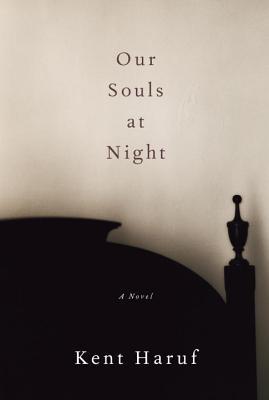 Our Souls at Night

, by Kent Haruf
An unexpectedly beautiful, tender, sad love story between two older adults...I loved the spare, unfolding writing and the delicate unraveling of what these two people created with each other.
My book group loved this book, but we also found ourselves getting agitated at some of the characters.
It's a quick read, and Robert Redford and Jane Fonda are excellently cast in the Netflix movie version.